What Is Operational Excellence and Why Does it Matter?
Operationally excellent organisations minimise complexity and deliver products and services with minimal waste, cost, and errors. They strive for a continually-evolving culture of effectiveness, agility, efficiency and collaboration that drives employee engagement, higher customer satisfaction, lowers costs, delivers a competitive market advantage. 
Organisations that consistently achieve high levels of effectiveness, productivity, and quality in their operations and processes demonstrate these Operational Excellence competences:
Strategically Focused
Customer-Centric
High Standards
Commercial Awareness
Clear Communications.
Data-Driven Decision Making
Cross-Functional Collaboration
Lean Value Streams
Flexible and Agile
Standardised Methods
Efficiently Allocates Resources
Empowered Employees
Continuously Improving
Self-Managed Teamwork
Effective Technology Utilisation
Focus on
Active Risk Management
Sustainability Focus 

The Tangible Benefits of Operational Excellence
Operationally excellent organisations are recognised by their clarity of purpose and sense of control across all organisational functions and teams. Their structured collaboration delivers maximum value for the organisation and its customers, setting them apart in the marketplace. 
This cohesive sense of purpose comes from having:
 • Clear, well-aligned business and operational strategies that are customer centric
• Teams that uniformly execute to high-quality standards with a commercial focus because it is a core value
• Clear communications between teams and with customers that are built on operational definitions and datadriven decision making. 
Their effectiveness and efficiency from: 
• Teams that regularly collaborate in a structured way across functions to support lean value streams across the organisation, enabling agility 
• Operationally Excellent organisations invest in developing standardised methods that capture the "What? Why? And How?" of the way to best execute tasks and processes to create and deliver maximum value. 
• Flexibility through teams that efficiently allocate resources, with control of their workload demand and resource capacity and sharing resources or workload during demand peaks and troughs. 
• Actively managing risks through the monitoring & detection of the weak signals from lead indicators • Sustainable practices, minimises that negative environmental impact and promotes long-term viability. 
Empowered Employees from: 
• The sense of control and structured collaboration gives them the time and space to continuously refine processes and improve the performance of their teams, functions and the organisation as a whole. 
• Effectively deploying technology in well designed and operationalised end-to-end processes with few islands of automation makes work easy and empowers employees.
Executive Commitment A recent survey of executives found that 98% are investing more in operational excellence. So why does "lack of executive support" feature in the top 3 reasons for its failure? Often mistaken as a box of silver bullets, Operational Excellence methods & tools are powerful but at its core, it is a set of principals, values and behaviours that needs a leadership team committed to excellence and resilient in times of adversity. Until the full benefits flow and the growing pains of change subside, the journey to operational excellence is a tough road to travel but worth the journey for the tangible & sustainable benefits it delivers.
Mid-Level Managers Play a crucial role in driving operational excellence. Sitting between top-level executives and front-line managers, they are key players in embedding operational excellence and the glue that binds its together. Developing their competences and commitment is key to a successful journey, particularly in their role as process managers, the new frontier for driving agility through structured horizonal collaboration and that underpins highest performance. 
Front Line Managers Are the linchpin of operational excellence. Teams are the engine room of performance and where most things get done. The most supportive adopters of operational excellence, they are at the front line of poor practices, processes and technologies. Often bearing the brunt of the organisations dysfunctions, they become the sticky tape for fixing the symptoms of what's broken but not root causes. A wealth of untapped knowledge & insights, they relish the empowerment that operational excellence brings and developing their skills and competences is another key to success.  
Becoming Operationally Excellent 
Operational Excellence begins by making it the core competence that underpins the organisations ability to execute its strategy. Progress from the bottom up is often possible, but eventually the benefits will evaporate over time. With executive commitment, the journey is difficult but achievable whereas without it, it becomes an exercise in futility. 
The Mechanics of Operational Excellence 
The mechanics of Operational Excellence are not difficult to learn and apply. It is a logical, structured and integrated system of management that underpins employee empowerment and customer satisfaction. Most importantly, it minimises the organisational complexities that grow like weeds in an untended garden. Its individual components aggregate and align peoples efforts with the structures to collaborate effectively (do the right things) and efficiently ( do the right things right). It helps avoid much the organisational complexity that is self inflected and provides the horizontal management and communications structures that underpin real organisational agility.
 The Motivation of Operational Excellence
The resilient motivation to become Operationally Excellent is quite a different matter. It is difficult and most challenging because at its core, it requires adopting a set of principals, values and behaviours that underpin operational excellence. Heavily linked to executive vision and commitment, insufficient motivation is the most common rock on which most operational excellence programmes perish. An urgent need to improve can drive short term results but ultimately, cause beats urgency every time.
Expertivity Technologies and the Technical University of Dublin (TU Dublin) have come together to offer a unique 3-module Service Operational Excellence programme. Designed to address the complexities and challenges of service and knowledge-work organisations, it develops the core foundational skills and competences of Service Operational Excellence across your teams and management.
Delivered online or as a hybrid, the modules are accredited by TU Dublin, one of Irelands leading Technical Universities. The modules are standalone and people who successfully complete the modules will earn 5 ECTS credits per module (15 in total) and these can be used towards acquiring a Level 7 qualification. 
Organisation who are serious about becoming Operationally Excellent will benefit greatly from this unique programme. 
Module 1: Designed to build the core skills and competences of Service Operational Excellence in Front Line Managers or Team Leaders to build operationally robust teams. 
Module 2: Designed to build the core competences of Service Operational Excellence in Mid to Senior Level Managers to build robust processes and cross functional agility. 
Module 3: Provides training in the practical application of the core tools and methodologies of Service Operational Excellence including Lean, Six Sigma, Process Management & Improvement.
Operational Excellence for Senior Leadership Teams
Few senior leaders would argue that commercial awareness is a critical skill for managers but operational excellence, the discipline of execution, often fails to make the critical skills list.
Usually this is because poor operational performance, even if it is recognised, is brushed off as the price we pay for living in a complex and uncertain world. 
Much of complexity however is self inflected and is a consequence of poor operational excellence practices. Because the causes of complex problems are hard to tie down, extra effort becomes an acceptable substitute for knowledge and expertise.
This workshop explores the key performance pain points in your organisation and demonstrates the tangible benefits that accrue from being operationally excellent. Leaders are brought through a typical operational excellence roadmap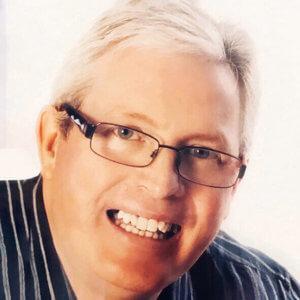 The programme is led by Alex McDonnell who has more than 20 years experience of working successfully with service and knowledge-work organisations to become operationally excellent. He is a certified Master Black Belt with an MSc in Operational Excellence, an MBA, a BA in Management and a Diploma in Business Dynamics & System Thinking from MIT. Alex has an exceptional depth & breadth of practical experience and expertise, having held a variety of CXO roles in the Technology sectors. He is an Operational Excellence coach to organisations in the Banking, Insurance, Technology, Public Sector, Healthcare, Life Sciences & Education & SME sectors.