Master Practitioners
Bringing Operational Excellence to
Modern Complex Organisations

Whether it be the delivery of economic growth and employment or the creating a just, moral, and cohesive society, the modern organisation is the main vehicle by which we manage our economies and our societies. Ensuring they perform to the highest standards therefore should be one of our highest priorities.
While our economies and societies have changed dramatically over the last 150 years, organisations and how they are managed have struggled to keep pace.

For these reasons, Alex & Paula are passionate about bringing the skills and competencies of Operational Excellence to modern complex organisations. Organisations who embrace operational excellence, excel at what they do, are empowering places to work and deliver great results for all stakeholders, customers and citizens alike.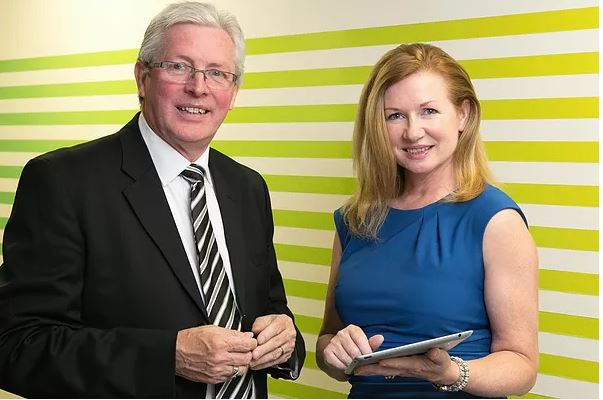 Paula and Alex founded Expertivity Technologies in 2003, following highly successful senior level careers in a variety of multinational organisations. Paula's early career was in manufacturing operations and supply chain management with Moog Electronics and Burle Industries, before joining Maidenforms EMEA Manufacturing and Supply Chain centre where she rose to the position of General Manager.


Alex's early career was in Telecoms Hardware and Software with Ericsson and subsequently as GM of IT Service Delivery before setting up the Eircom Business Excellence function. He joined Dell Computers as GM of the their EMEA Factory Outlet and as an entrepreneur, he founded, grew and sold on a subcontract manufacturing business before joining IDOC international as GM EMEA and later Group CEO where he led the growth, development and trade sale to Bowne of N.Y., founding Bowne Global Solutions. a global technology localisation business.
Alexand Paula are both certified Enterprise Excellence professionals, holding a Black Belt (Paula) and a Master Black Belt (Alex) in Lean Six Sigma from the University of Limerick, Ireland. Alex also holds a diploma in Systems Thinking / Business Dynamics from MIT Sloan School of Management.
For more information on Alex and Paula see their LinkedIn profiles at: